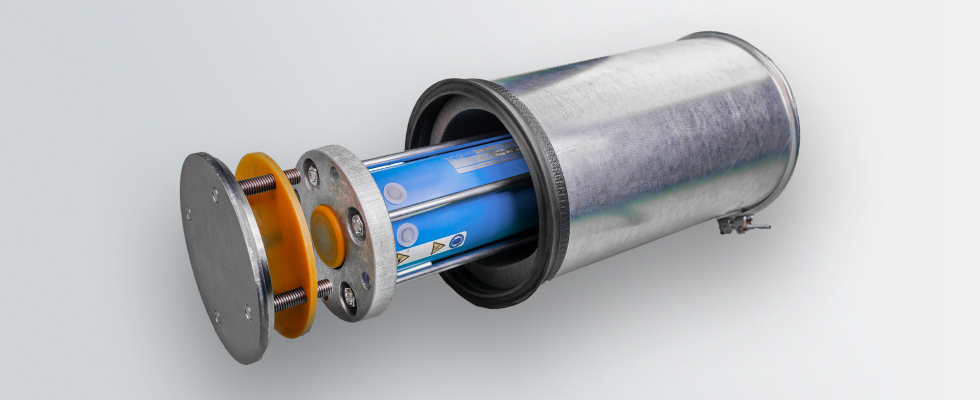 Noise protection in the workplace – an important contribution to the health of employees
Noise in the workplace not only has serious health consequences, such as damage to the inner ear, headaches, dizziness and even concentration and sleep disorders, but it also affects productivity. In order to keep operational noise levels as low as possible, singold gerätetechnik offers a range of solutions, all of which have been carefully thought out down to the last detail.
The pneumatic knocker from singold only knocks when required – this in itself is a contribution to noise protection. But by adding specialised accessories and using a special construction of the pneumatic knocker, sound emissions can be reduced even further.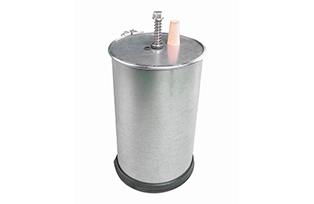 Sound insulation hood
The sound insulation hood is put over the pneumatic knocker and, if present, the solenoid control valve, and screwed to the knocker. It is equipped with a rubber bushing for the compressed air hose and a silencer for the rinsing air. Towards the silo wall, a rubber edge protector reduces the sound. It adapts to the contours of the silo.
The hood has another positive effect: it protects the knocker from corrosion in harsh conditions such as when aggressive vapours and dust are present. The knocker remains easily accessible for maintenance even under the hood: only one screw has to be loosened to remove the hood.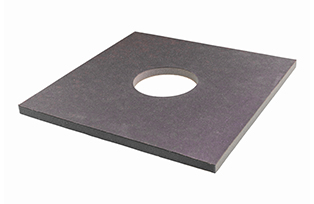 Sound insulation plate
If the full impact force of the pneumatic knocker is required, a sound insulation plate can be used. It has no damping effect on the vibrations generated by the knocker but dampens the sound radiation from the container close to the knocker. The sound insulation plates are available in different sizes and are self-adhesively attached directly to the silo wall.
The singold sound insulation plates KSP are cut out so that they fit over the sound insulation hood. In this way, a sound insulation plate can be used both as a stand-alone measure and in combination with the sound insulation hood.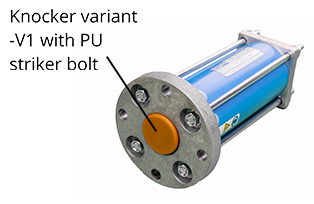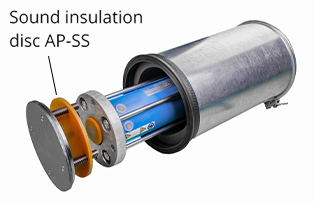 Sound damping through rubber-elastic materials
If the impact is dampened by rubber-elastic materials, the noise generated can be reduced. However, this also reduces the impact of the knocker. The pneumatic knocker from singold has a very high impact force. The full impact force is not always required to achieve the desired effect. In this case, a V1 variant of the pneumatic knocker can also be used. In these models, the striker is made of Vulkollan (PU). In combination with a Vulkollan sound insulation disc, which is clamped between the welding plate and the knocker, the noise development can be significantly reduced.
We optimise your material flow
Contact us
Taking your individual situation into account, we are happy to assist you.