singold gerätetechnik gmbh          
Siemensstraße 24
86830 Schwabmünchen
Represented by its managing directors:
Mrs Roswitha Lüer, Mr Oliver Lüer
E-Mail: info@singold-tech.de
Website: www.singold.tech
Telefon: +49 (0) 8232 50386-0
Responsible for editorial content
Mr Oliver Lüer
Sales tax identification number according to § 27 a Value Added Tax Act
DE127262484
Entry in the commercial register
Amtsgericht Augsburg, HRB 9331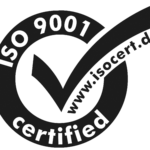 Consumer Dispute Resolution
The EU Commission has created an internet platform for the online resolution of disputes concerning contractual obligations arising from online contracts (ODR platform). You can access the ODR platform under the following link: http://ec.europa.eu/consumers/odr/. We are not willing and not obliged to participate in a dispute resolution procedure before a consumer arbitration board.
Liability for links
External links on our website lead to content from other providers. The respective provider is solely responsible for this content. If we become aware of any infringements, these links will be removed immediately.
Copyright notice
The content and works created by us on this website are subject to German copyright law. The reproduction, editing, distribution and any kind of exploitation outside the limits of copyright require the written consent of the respective author or creator. Insofar as the content on this site was not created by us, the copyrights of third parties are respected. In particular, third-party content is identified as such. Should you nevertheless become aware of a copyright infringement, we request that you inform us accordingly. If we become aware of any infringements, we will remove such content immediately.
Image source list
Picture credits – List of image sources according to § 13 UrhG
HOME
© Singold
PNEUMATIC KNOCKER
PNEUMATIC DISTANZ-KNOCKER
FLAP SHUTTER
DOUBLE FLAP SLUICE
CELLULAR WHEEL SLUICE
BUTTERFLY VALVE
© Singold
© Sport Moments – fotolia.com
COMPANY
CAREER
© Sport Moments – fotolia.com
CONTACT
© MH – fotolia.com