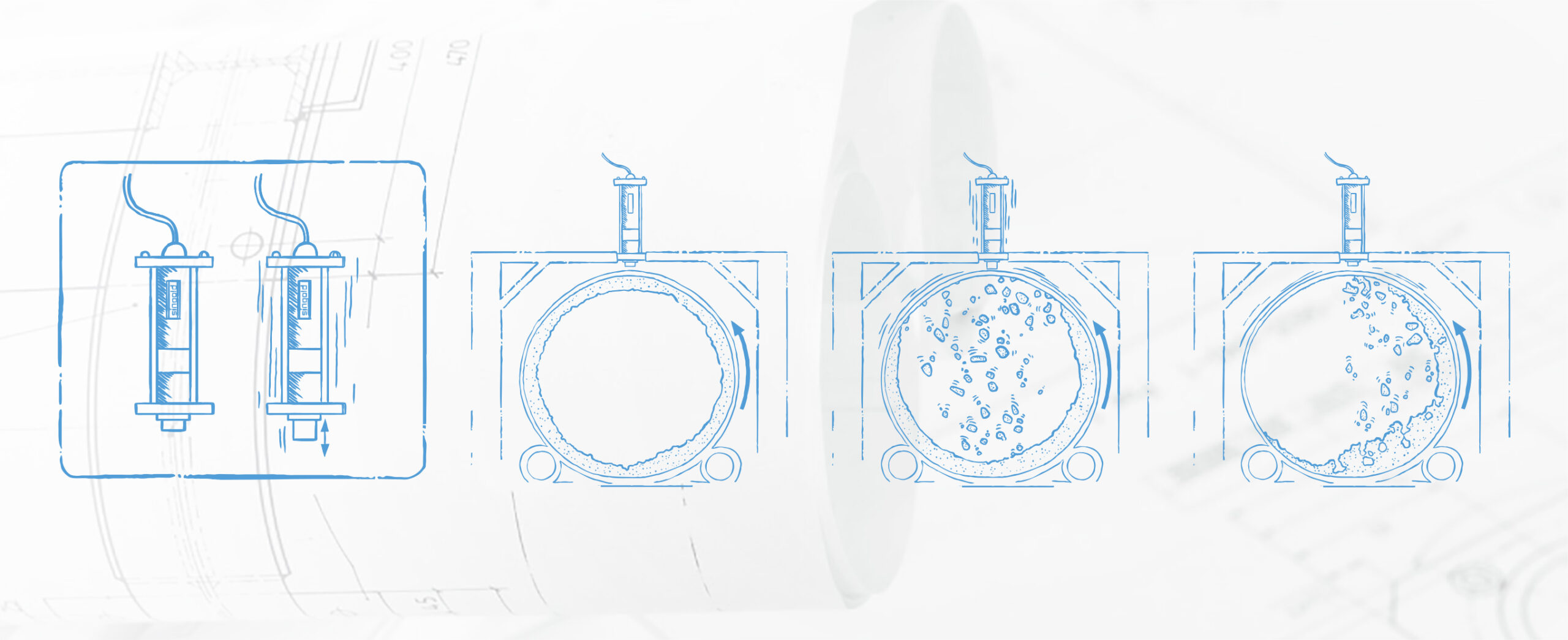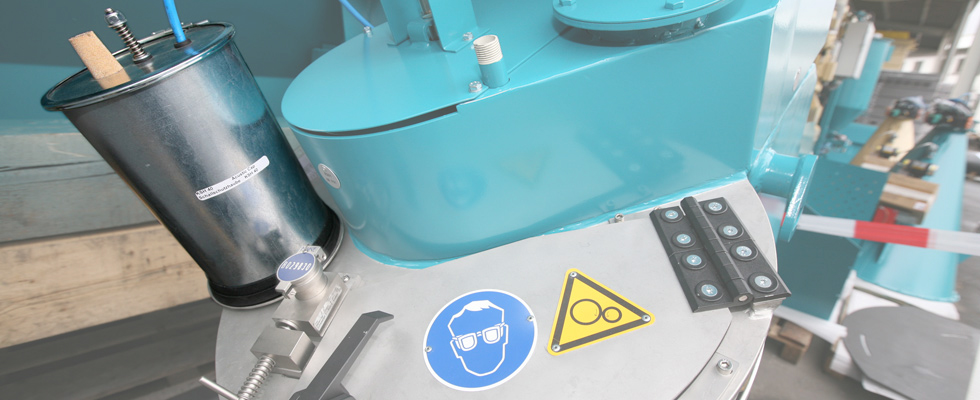 Sound Insulation – Distance-Knocker QJ
Undamped Distance-Knockers reach a sound level of 95 to 100 dBA. A buffer made of Vulkollan mounted at the end of the piston rod can be supplied as an accessory from us. The noise development is then decreased by approximately 5 dBA but the effect of the knocker is also reduced. If using the Vulkollan buffer, the mounting distance of the Impulse Knocker to the point of impact must be adapted. Please refer to our data sheet 100-130 item 8. As sound levels produced can be mitigated by sound insulation only, the following device is available from us:
Sound Insulation
Sound Insulation Hoods QJSH
The Sound Insulation Hood (QJSH) is placed over the Impulse Knocker and bolted on with an extension to the middle bolt of the knocker. A rubber edge protection profile is affixed to the contact surface, which adapts to the contours of the surface. For smaller surfaces, the metal sheet of the sound insulation hood is adapted to shape. There may be no air gap between the silo wall and the Sound Insulation Hood, otherwise, the sound insulation is considerably reduced. The Sound Insulation Hood is equipped with a rubber bushing for the compressed air hose and with sound absorbers for the purge air.
We optimise your material flow
Contact us
Taking your individual situation into account, we are happy to assist you.