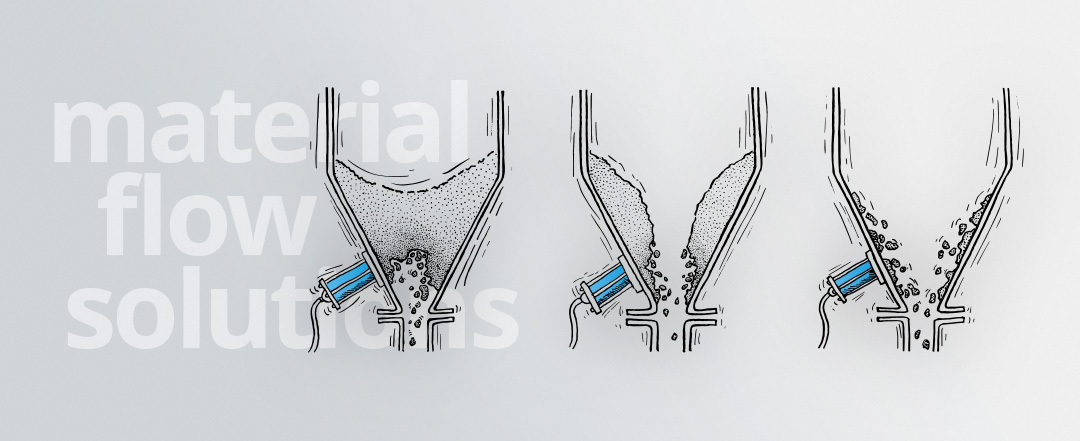 Welding Plates – Knocker Type K
Welding Plates
Standard Type AP
For welding to round, conical or rectangular container
The knocker is screwed over 4 existing studs on the Welding Plate. Available in steel and stainless steel.
For welding to small diameters, e.g. pipes or insulated container
The knocker is mounted at a distance with four screw connections on a flange plate. Available in steel, stainless steel and mixed construction.
Alternative attachment of knockers
Fastening to Aluminium Containers
The picture on the left shows possibilities for attaching knockers to aluminium containers. Thin-walled containers are fastened with an aluminium plate to avoid denting by the knocker and the hanging weight.
fastening to rubberised containers
The clamping plate (APK) is clamped and bolted to the knocker with four holes through the silo wall and the flange plate.
We optimise your material flow
Contact us
Taking your individual situation into account, we are happy to assist you.