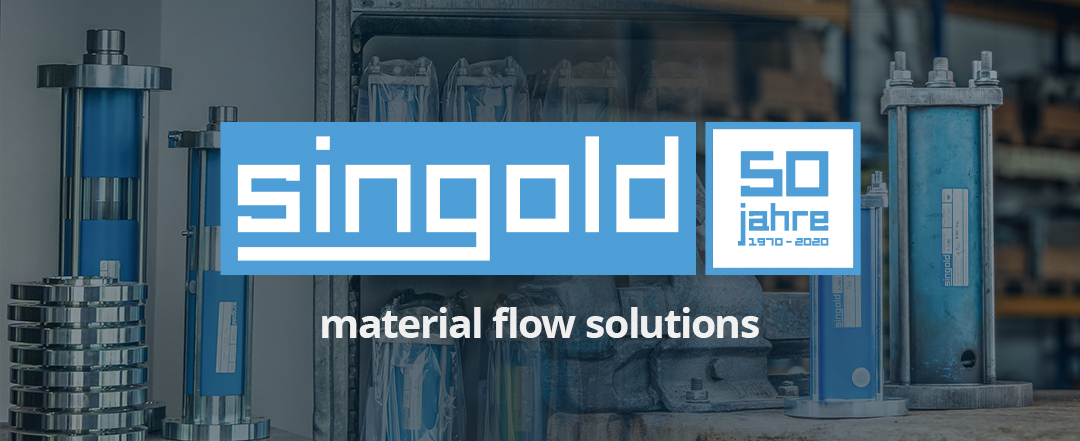 Founded in 1970 by Dipl.-Ing. Erwin Lüer in the Bavarian village Hiltenfingen, "singold gerätetechnik" was established as a solution to the lack of appropriate equipment for bulk material plants.
Erwin Lüer invented and developed the world's first pneumatic knocker of its kind. Even today – 50 years later – the pneumatic knockers from singold are the most efficient on the market.
In 1980, the company moved into the new building in nearby Schwabmünchen.
Since 1986, the company has run as a limited liability company (GmbH).

The company's name and logo is taken from the Singold: a small, fish-rich river, which flows right across our premises. The brand is registered and protected as a European Union trademark at the EU Intellectual Property Office.
Everything from
a single source.
The singold gerätetechnik's philosophy is as follows: everything from a single source. One contact person takes care of the order from the planning, quotation and order processing, to the manufacturing and shipping.
Responsible employees in a well-established team stand for high-quality, personal customer support and reliable service.
Do you have any questions?
Taking your individual situation into account, we are happy to assist you.