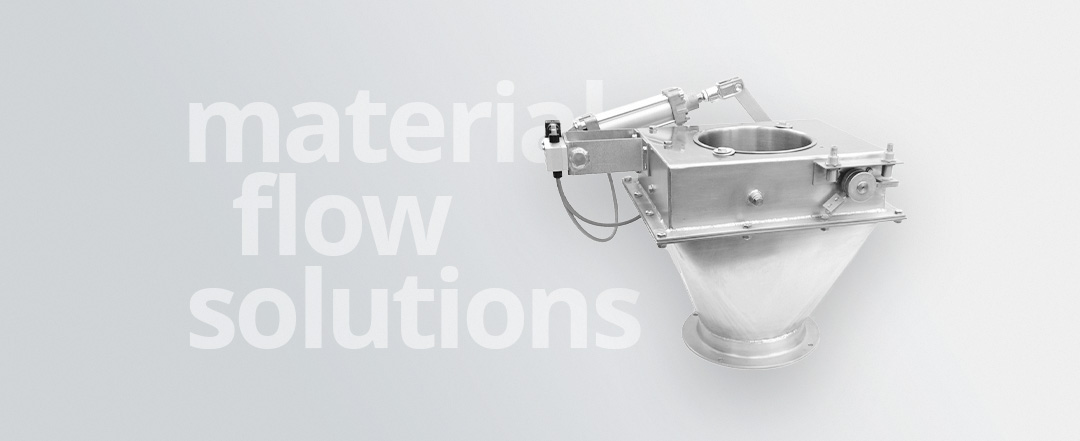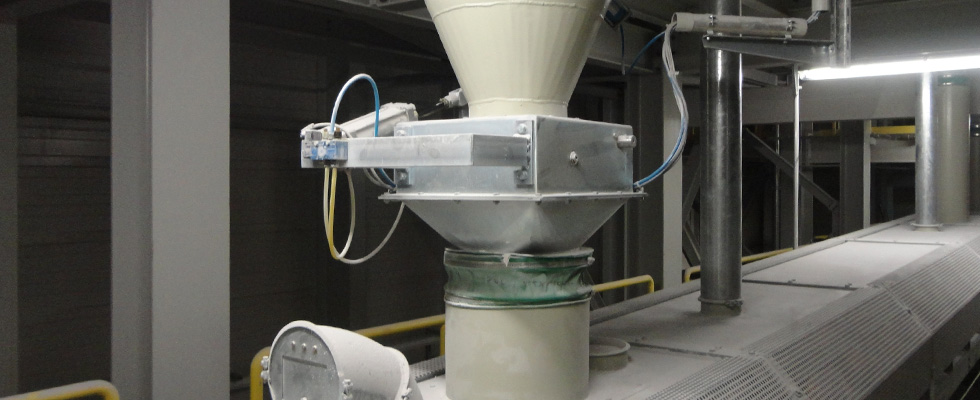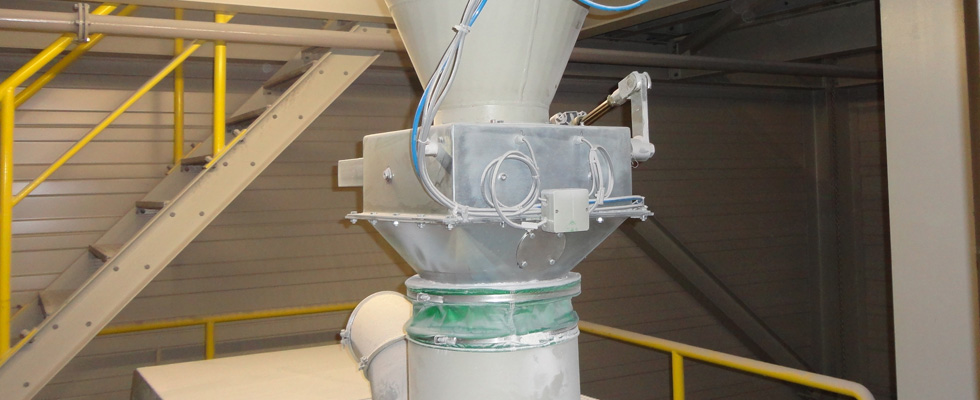 Functioning of the flap closure
The "singold" Flap Shutter is used for all kinds of bulk material and solid-liquid mixtures, when the container is to be completely emptied.
Examples:
Container scales, container, primary and secondary vessels in mixing plants, wagons, reservoirs under filters and separators, cone worm mixers
By means of the lever system, the flap is vertically moved down and swivelled laterally by the side of the discharge opening, thus enabling a free discharge of the product.
Joints and bearings are situated outside the product stream, their standard execution is service-free (until approx. 200 degrees C).
The pneumatic design allows the flap quick opening, so that the product stream is not deviated. Also in case of manually operated flap designs, large nominal widths can be opened quickly with low energy consumption at a high flap load.
The Flap Shutter is available in different designs, materials and compressive strength.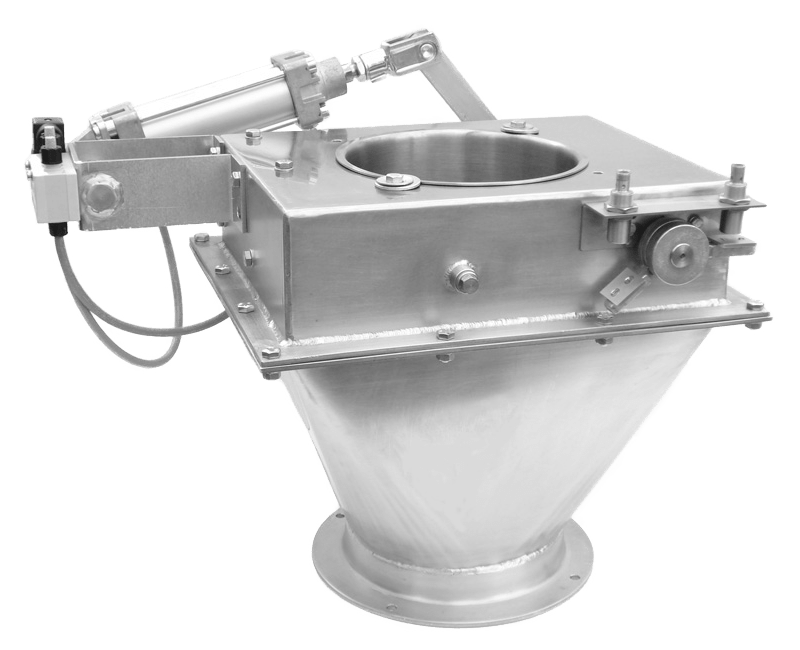 Special features of the flaps are:
The sophisticated mechanism, no friction and shear forces occur on the seal, so that it does not wear.
The closing flap swings completely from the product stream. The flowing product is therefore not damaged or modified.
No wear of the flap develops due to the flap swinging completely from the product flow.
We would be happy to recommend a flap shutter suitable for your application.
In order to do this, we require some information with regards to the application. The questionnaire developed by us contains the most technically relevant data. Please send us the completed questionnaire. Sketches, drawings or photographs are also useful.