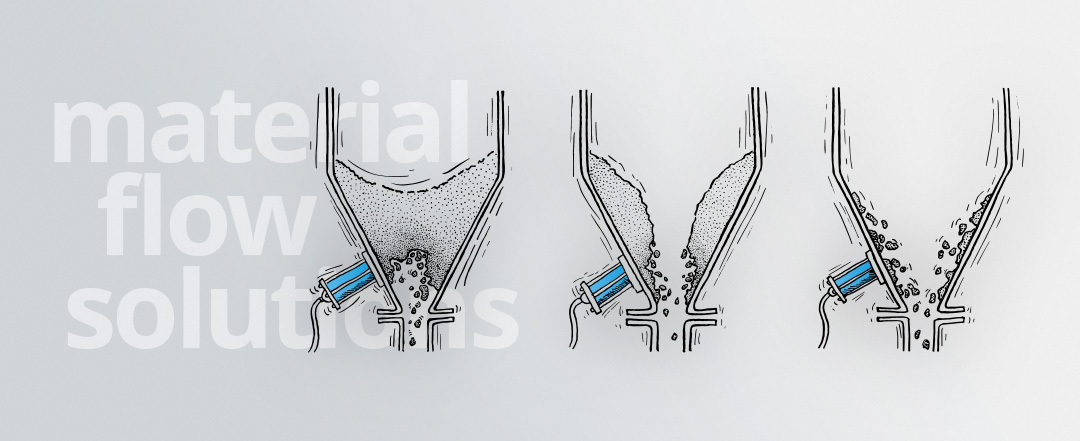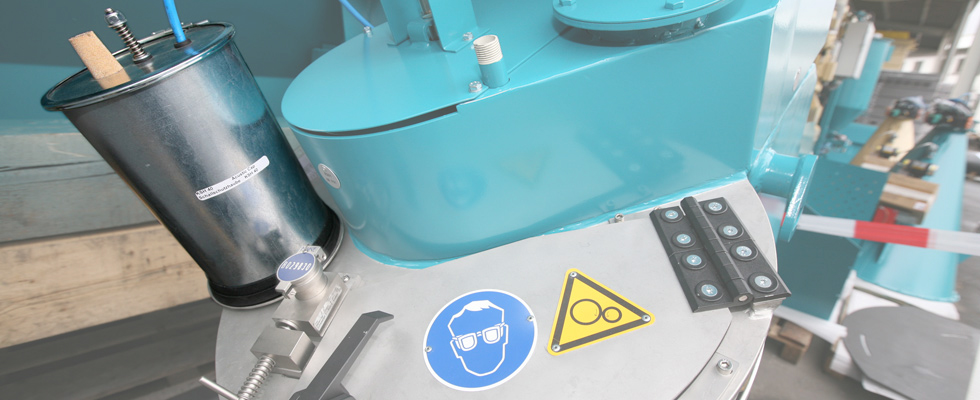 Sound Insulation – Knockers Type K
Undamped knockers reach sound levels of 95 to 100 dBA.
Our special version of the Pneumatic Knocker Type K-V1 is equipped with a Vulkollan striker (PU).
In addition, the Sound Insulation Plate made of Vulkollan (Type AP-SD), is clamped between the welding plate and knocker. The noise development is decreased by approximately 5 dBA. This marginally reduces the effect of the knocker.
Sound Insulation
Sound Insulation Hoods
KSH
The Sound Insulation Hood (KSH) is placed over the Pneumatic Knocker and bolted on with an extension to the middle bolt of the knocker.
A rubber edge protection profile is affixed to the contact surface of the silo, which adapts to the contours of the silo.
For smaller silos, the metal sheet of the sound insulation hood is adapted to shape.
There may be no air gap between the silo wall and the Sound Insulation Hood, otherwise, the sound insulation is considerably reduced.
The Sound Insulation Hood is equipped with a rubber bushing for the compressed air hose and with sound absorbers for the purge air.
KSP
The Sound Insulation Plate (KSP) insulates the sound radiation from the container in the vicinity of the knocker, without dampening the vibrations generated by the knocker.
The Sound Insulation Plates are cut out in the middle in order to fit over the Sound Insulation Hood (KSH). During mounting, the protective paper is removed and the Sound Insulation Plate is pressed to the silo wall. In case of a larger area needs to be sound-proofed, we then supply Sound Insulation Plates (SP) made of the same material.
Do you have any questions?
Taking your individual situation into account, we are happy to assist you.